How do I apply?
You can fill in an electronic application on our website. If you fill in an electronic application, remember to send a certificate of student status / acceptance letter from your school by e-mail to asukasvalinta@petterinkulma.fi. Or you can send a printed application and the supporting documents by post to Kirkonsalmentie 12, 74120 Iisalmi.
Submit your application as soon as you know you have been accepted to a school.

Your application should clearly show if you are willing to accept a room in a shared student apartment. The availability of other housing is very limited. If your application is accepted, you will be informed by the end of July.
Our office is closed from 10th to 24th of July 2023.
Inquiries tel. +358 207 439 126 or asukasvalinta@petterinkulma.fi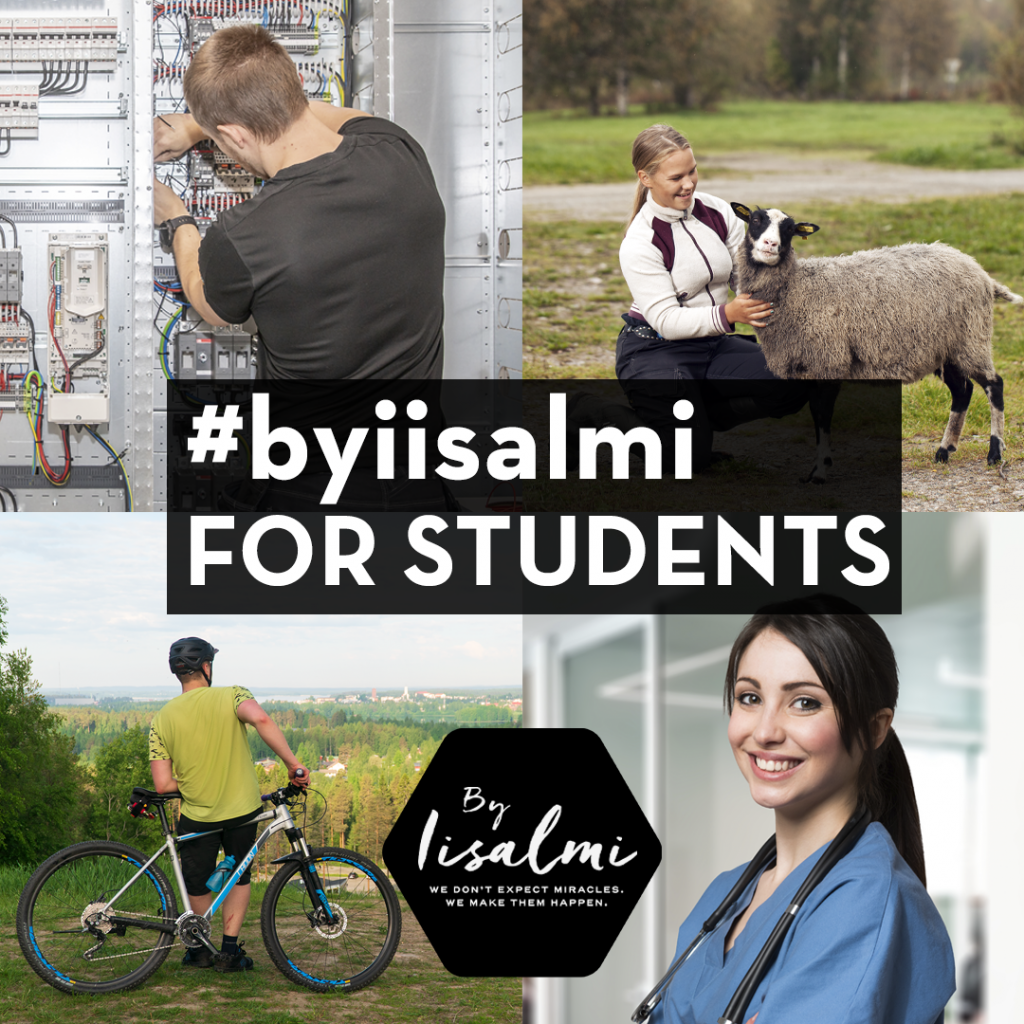 Our very affordable shared student apartments:
Apartments have 3 or 4 bedrooms and a kitchen (lockable doors in bedrooms, shared hallway, kitchen and bathroom/WC).
These are included in our student apartments:
– Table, chairs and general lighting in the kitchen.
– General lighting and a wardrobe in the bedrooms. You will need to bring other furniture yourself.

– Rent for a room in a shared student apartment is €110 per month. Bedroom size is 12–15 square metres.
– You will also need to pay €15 per month for electricity (included in your tenancy agreement, no need to sign your own electricity supply contract)
– You will also need to pay €25 per month for water
= Altogether rent, electricity and water is €150 per month
– If you have a car, charge for a parking space is €15 per month
– Internet connection 100 Mb and use of a laundry room are included in your rent.

You may not bring any pets in a shared student apartment.

Securing your tenancy:
To sign a tenancy agreement, you may need two personal guarantors. They guarantee that all the terms of your agreement will be met, and that they will pay your rent for a period of three months, if you do not pay it yourself. We will check the credit history of your guarantors. Alternatively, you can pay a deposit into Petterinkulma Oy's bank account. The sum of the deposit is your three (3) months' rent. Ask us for an invoice to pay your deposit.

Educational institutions in Iisalmi:
Savonia University of Applied Sciences
Savo Vocational College
Ylä-Savo Vocational College